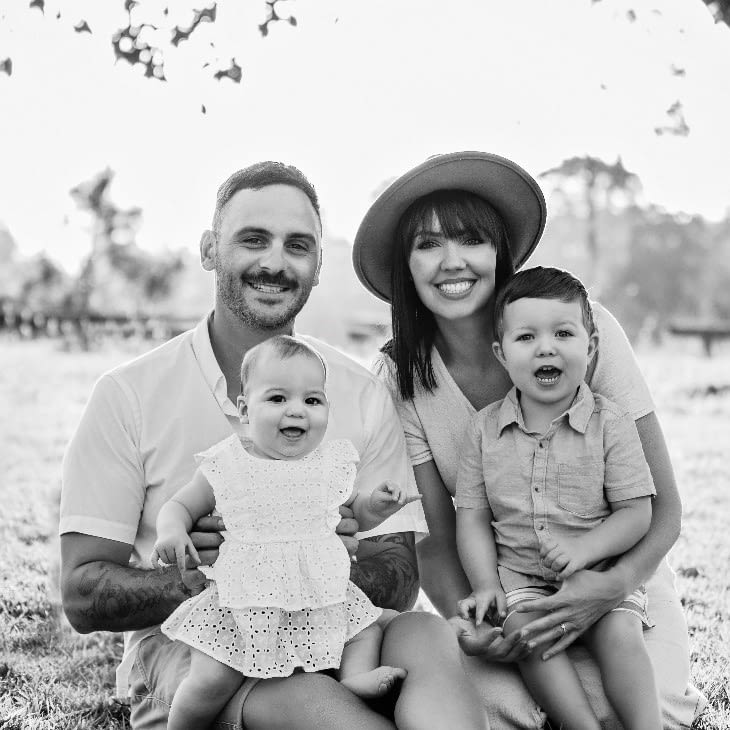 THIS IS THE SCANDI BABY CO!
We sell ecofriendly sustainable and stylish products for baby and Mum.
Our goal is to help families around Australia (and maybe the world – we can dream big can't we) with their war on waste – one plastic plate at a time.
FOUNDED BY A MUM.
Who is The Scandi Baby Co really? Well, I'm Jaimie. Mum to my two gorgeous kiddies and Mum to this gorgeous little business, even if I do say so myself. I've spent three years growing tiny humans, juggling full time work and trying to figure out Mum life along that way. I can definitely say it's been a roller coaster ride and I wouldn't change a thing.
HOW DID IT START.
When my daughter came along, we as a family decided to live more sustainably, we opted for reusable cloth nappies and wanted to try and reduce the plastic in our home. I went on a mission to make the switch to sustainable, baby products that were not only safe and environmentally friendly but looked good too.  During my search I stumbled across silicone and it was the perfect material – its natural (made from sand), clean, can stand lots of different temperatures and it can look great too. This lit a spark that I haven't put out.
This is where my business baby came to life.  Where form meets function in understated colours that makes your home feel like home.
Our products are Designed for Baby, but really, they are Made for Mum!
TRIED AND TESTED
Conscious of only providing products that we genuinely believe in, everything we sell has been tried and tested by our family. All of the products in our store have stood the test of time and are now products we use as a family. Every. Single. Day.
SAFETY GURANTEED
I only every set out to provide quality to other Mums out there, which is why everything in our store has been independently certified and tested to ensure all our projects meet Australian and International standards.
Everything complies with the COMPETITION AND CONSUMER ACT 2010 Consumer Protection Notice No.  11  of 2011. And AS/NZS ISO 8124.1:2002 Safety of toys Part 1.
CONTACT US DIRECTLY
If you're like me, you want to learn about the people behind the brand and I don't want to ramble on here any longer Feel free to shoot me a message directly, I welcome any feedback, ideas or even just a fellow Mama wanting to say "Hi."
I hope you love it
Love Jai xx